Guidelines To Travel Packing
For any trip, it is essential to have a rundown of items you want to pack. This calls for prioritizing what is important and what. Since you want to keep your baggage smart and lightweight, you need to distinguish essential things from less essential ones.
Below are some guidelines for

travel packing

:
1) Choose your main Luggage:
The first step to travel packing is to pick baggage that is functional, lightweight, and big enough to hold all your essentials. Next, it involves buying a bag that has an excellent warranty. The travel bag you select must be able to fit all your stuff and should be easy to carry. Luggage with a broken wheel, handle, or zipper makes traveling worse. There are a wide variety of bags to choose from: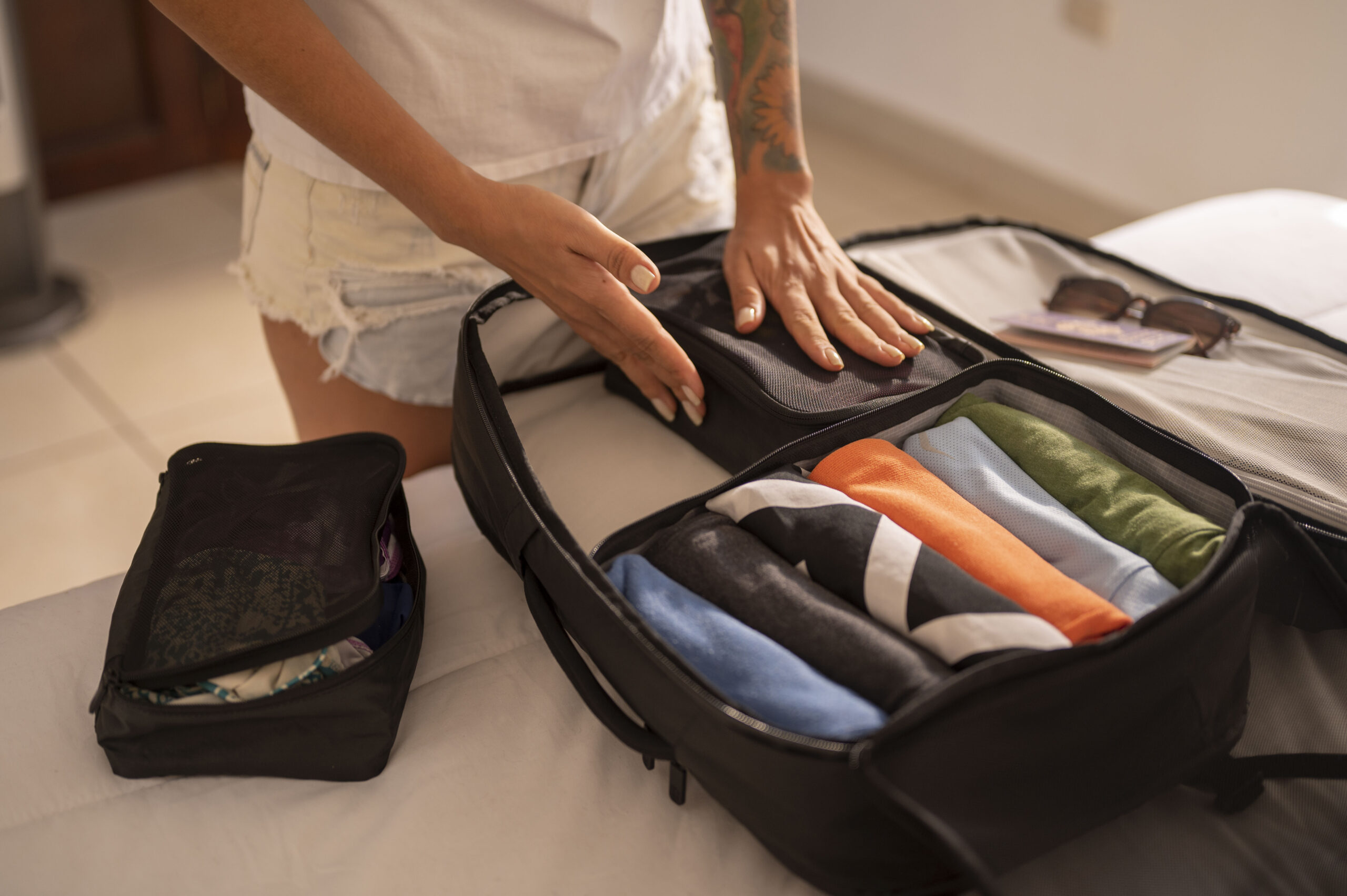 a) Rolling Luggage
b) Duffel bag
c) Wheeled backpack
d) Travel backpack
2) Arrange your stuff:
Keeping everything organized can be tough. One of the finest things you can do while packing for any trip, particularly one that needs you to load lots of layers, is to fill systematically. This will allow your clothing to be arranged and compressed so that you can fit more in your bag and will enable you to know where exactly each thing is. Also, packing organizers save time, which we usually spend on packing and unpacking. You can slide your organizers into hotel drawers and pack up quickly, getting smoothly from one place to another without resetting your entire bag every time. The basic clue to extremely organized packing is to arrange your clothing in compartments based on outfit type or activity type. You can also utilize compression sacs or cubes to reduce the volume of your clothes.
3) Do not forget your toiletry and health items:
The basics of your toiletry bag must include :
a) Toothbrush, toothpaste, and mouthwash
b) Deodorant
c) Shampoo and conditioner
d) Face wash and body wash
e) Makeup sealed properly.
In addition to that, do not forget to carry your first aid kit, some necessary medicines, and ointments. Also, take the specific treatment in case you are suffering from a particular allergy.
4) Make sure to collect essential travel documents, cash, and credit cards:
As soon as you book a trip, it is always good to double-check that your passports and IDs haven't expired and will not expire while traveling. Bringing all the required documents together will help ensure you have everything you need to get from one place to the next. Also, consider emailing yourself a copy of your passport, driver's license, and medical cards so if anything happens, you'll be able to access them online.
5) Prepare your carry bag:
Last but least, prepare the carry bag you are supposed to take with you during actual traveling. This may include things you need for your entertainment on the way, like books, magazines, and a deck of cards. Not only this, some other vital items may comprise Guide books, travel guides, maps, language guides, and certain toiletries.